Just like the start of every year, we're asking ourselves: what will 2018 bring?
It looks like it's going to be an exciting year for new trends in cosmetics, according to the influencers and consumers we meet every day as part of our research.
At the Beauty & Wellbeing division of Ifop, we've identified five unmissable trends for 2018:
After the domination of K-beauty (Korean beauty), 2018 is turning towards J-beauty (Japanese beauty)
"A lot of the things we like about K-beauty come from Japan," explains Anna-Marie Solowij, former Beauty Editor at Vogue and the co-founder of Beauty Mart. "With a struggling [Japanese] economy and big investments into beauty R&D (research and development) in South Korea, K-beauty stole the spotlight. But now that the country's economy is recovering, Japan will bounce back."
Oil, an increasingly popular format
In 2017, its popularity really took off, notably thanks to double cleansing.
It will continue to be part of our beauty routine in 2018.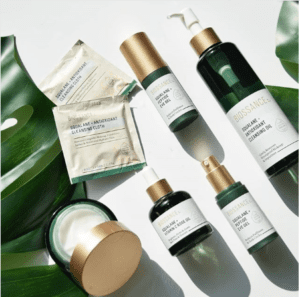 The care tool, supplementing our products
Care is no longer just about products, but about habits too – in 2018 the facial massage roller will take its place in the bathroom cabinet.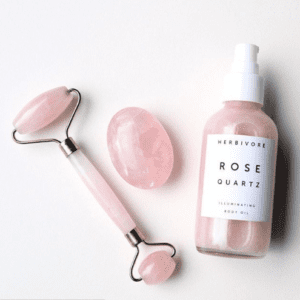 A more central role for the body
As we get moving in search of a healthy, sporty lifestyle, the body will become more and more important (development of the skin fitness range by Biotherm), placing bodycare products at the heart of cosmetic innovation in 2018.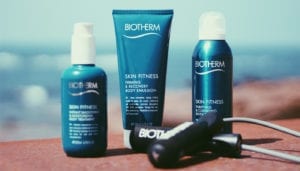 In the makeup aisle, customization continues to reign, with beauty becoming more inclusive
This more inclusive beauty can be seen in the shades and colors segment, through the real desire of beauty brands to extend their color range, just like FENTY, the brand created by Rihanna and owned by LVMH.
After a few years at the back of the shelf, gloss, our old friend from the early 2000s, is back with a splash thanks to a boost from brands like Glossier.
Color is also joining the party, on and under the eyelids, with blue first in line.
A light touch is the watchword for foundations as the no make-up trend continues. Brands are producing a lighter version of their flagship foundation – one example is double wear nude from Estée Lauder. In 2018, it's all about transparent foundation that perfects the skin without hiding it.